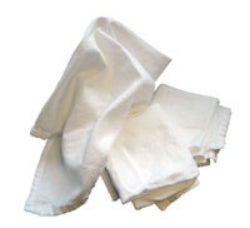 Best for Cleaning Cylinders and Plates  
Prevents lint from causing streaks in the press run. 
Light Duty Wipes
 - Made of 100% lint-free polyester, use these wipes on rubber rolls, printing plates, and printing cylinders. These wipes are perfect for use in pharmaceutical environments and for other conditions requiring a lint-free environment. 
Cut to size, approximately 16 inches square, and sold in 50 lb. boxes. There are, on average, 800 wipes per box.